MIRTEC is a leading global manufacturer in the automated optical inspection market, providing the best value to our customers by continuously developing innovative inspection solutions.
MIRTEC provides latest process automation solutions such as AI (through big data saving/analysis) based inspection algorithms, automatic programming, process optimization, etc., by constantly researching and developing the next generation technology with the firm commitment to originality and innovation for Smart Factory implementation in the Industry 4.0 generation.
This means we are focusing on developing solutions for Zero Escape, Zero False calls, and Zero Employee [3 Zero].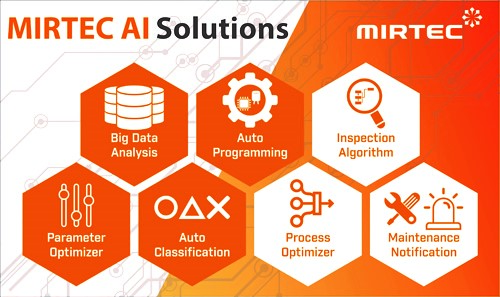 MIRTEC AI Solutions
With advances in packaging technology, PCB density and complexity continue to increase as parts become smaller. Today's AOI systems require high 3D and 2D inspection capabilities to accurately inspect PCBs without false calls, and AOI from MIRTEC meets all these requirements.
MIRTEC is one of the most progressive and dynamic inspection equipment manufacturers in the electronics manufacturing industry, providing inspection systems that combine cutting-edge optics, lighting and 3D measurement (Moiré, laser) technologies with vision algorithms.
Customers of MIRTEC can achieve high operational efficiency and improved quality through "Intellisys", the Total Management System for a communication with identical industry products & different types of products and a wide range of inspection solutions such as 3D/2D SMT Inspector, Semiconductor Inspector, LED Package Inspector.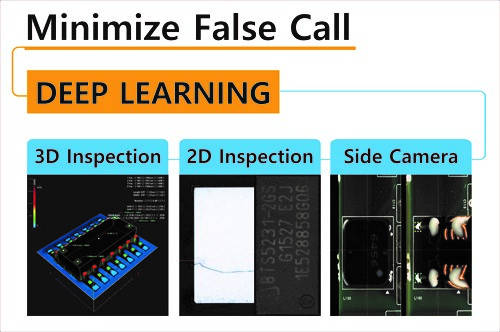 Minimizing false call rate by MIRTEC Inspection Technologies
Since founded in 2000, MIRTEC has been strengthening its brand awareness at the global level through its continuous innovation and worldwide expansion of its sales and service network, resulting in established ten "Centers of Excellence" worldwide.
We provide various consulting, installation, equipment training, after sales and support service worldwide by establishing corporations in USA, UK (Mirtec Europe), Germany, China and Japan including Korea headquarters and service centers in China (Suzhou / Tianjin), Mexico and Vietnam.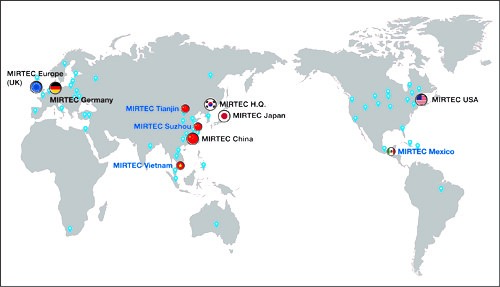 MIRTEC Sales Network
MIRTEC has received several industry awards in recognition of our effort to achieve 100% customer satisfaction and our exceptional product offering. This includes Korean Technology Awards presented by the Ministry of Knowledge and Economy, four Frost and Sullivan Awards and ten Global Technology Awards.
We recognize that our customers are the reason for our success. With the belief that customer success is our success, we will continue to provide cutting-edge technologies that will bring positive changes to our business.
Mirtec, Anbieter von automatisierten optischen Inspektionssystemen für die Elektronikfertigungsindustrie,…
Mehr Details
Brian D'Amico, President of Mirtec USA, and Holger Hansmann, Director of Sales…
Mehr Details